Recruitment Procedure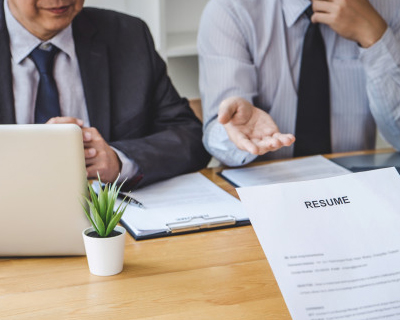 The recruitment procedure is the major functional process for the creation of competitive working strength. The procedure of recruiting the employees starts with the company or by the agency that works on behalf of employer company. For a professional of any skill and desire to work in foreign countries, particularly in the Gulf and Middle-East countries, Superb Enterprises can help in finding the most suitable job for you.
Demand Letter –
Employer/Principal Company will formally issue a demand letter in favor of the recruiting agency. The demand letter will contain all the information that is essentially required for an employee.
Letter of Authority –
The employer company will issue a letter of authority in favor of the recruiting agency authorizing it to conduct selection process on behalf of the Principal Company. This letter is addressed to the concerned official of the concerned Embassy in India (in case of international recruitment)
Agreement of Employment –
The Agreement of Employment is a standard employment contract that is done between employer and employee.
Agents Part:
Selection –
The selection of the candidate is done by conducting oral or practice test. The selection test is conducted at employer company or his authorized representative. A proper accommodation and transport facility is provided from the Principal Company end. Entrusted with selection & testing of worker, we normally select employee with the help of team of experts for technical as well as professional categories under direct supervision of professional executives
Medical Checkup –
After final selection, we send candidates for medical checkup to authorized medical center of the respective Embassies of country of employment
Application for Visa –
For selected candidates, we will apply for visa in respective Embassy as authorized by employer
Ticketing and Emigration -
The traveling expenses are borne by the employer company to facilitate the traveling as required.
We also process clearance from concerned departments for candidates.
Orientation before Departure –
A basic orientation is provided to workers before traveling out of country. The workers are informed about their duties and responsibilities. They are also provided with first-hand information of work environment. They are also informed about the labor laws of the respective country.