Overseas Recruitment Services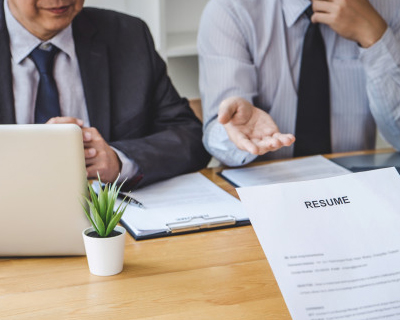 Ever since its inception of being a global recruitment agency in 2008, Superb Enterprises has been rendering professional services to overseas companies and working as an overseas job consultant in India to identify most appropriate migrant workers from India for overseas recruitment as well as to help domestic job seekers to realize their dreams. We are among the Overseas Recruitment Agencies whose dream is to identify the 'most suitable' person for the 'most desirable' job. To offer you all the services related to overseas recruitment consultants, we are present in Delhi, Chandigarh, Goa, Jalandhar, Bangalore, Pune, Mumbai, Kochi, Trivandrum, Hyderabad, Lucknow, Ahmedabad, Guwahati, Bhopal, Raipur, Kolkata, and Chennai. You can contact us if you are looking for temporary job agencies or temporary staffing agencies or placement agencies or overseas job consultants or Global Recruitment Agency.
In recognition of our high standard and performance, the MOIA (Ministry of Overseas Indian Affairs, now merged with the Ministry of External Affairs), Government of India, granted us an 'A' category license, license No.: B–0407/DEL/PART/1000+/5/8423/2009, allowing us to recruit unlimited number of workers every year for overseas jobs on behalf of foreign governments and foreign companies. We have tremendous experience in sourcing and deploying most competent workforce from all spheres for international reputed clients. We specializes in identifying, evaluating and placing the right people to meet our clients' specific requirements. Our specialized overseas recruiters that are spread over India has one mission to fulfill -- to find the Indian manpower to meet the international manpower starved sector and client's requirements.
Our strength is our people. Their accumulated knowledge base and expertise in diverse fields have enabled us to provide strategic support to our clients, which include a number of Fortune 500 companies. We partner with you to solve your short term and long term business objectives. Once we understand your requirement, we are able to source the people with the right skill set, aptitude, attitude and commitment to help you achieve your goals. We meet the requirements of our clients who need unskilled, semi-skilled, and highly skilled professionals.
Superb Enterprises has the experience of employing the most competent workers from all spheres to international clients in the following fields:
(1) Medical / Paramedical: Consultants, Specialists, Residents, General Physicians in all branches besides Staff Nurses, Technicians, Chemists etc.
(2) Engineering Personnel: Civil, Electrical, Mechanical, Instrumentation, Chemical, Architectural, Aeronautical, Marine, Telecommunications in the field of designing, execution, planning / scheduling, operation & maintenance etc.
(3) Computer Personnel: E.D.P. Manager, System Analyst, Programmers, Software and Hardware Engineers and Technicians and Operators.
(4) Others: Hotel & Industrial Catering, Oil & Gas, Management, Construction, Marketing, Finance & Accounts, Energy and Resource, Accounting Personnel, IT and Telecom, Mining, Manufacturing, Office Administration, Support Services, Aviation and Airline Indusrty and others.
Every successful business is powered by a workforce of dedicated employees. Give us the opportunity to power your winning team.
Our Associate Offices
Apart from our Head Office at Delhi, we also have our associate offices located at various parts of our country and neighbouring countries to offer you skilled labours and employees from different lands of different skills and art. Our associated offices are located at Delhi, Goa, Kochi & Trivandrum (Kerala), Bangalore (Karnataka), Chennai (Tamil Nadu), Chandigarh, Jalandhar (Punjab), Lucknow (Uttar Pradesh), Hyderabad (Telangana), Pune & Mumbai (Maharashtra), Bhopal (Madhya Pradesh), Raipur (Chhattisgarh), Ahmedabad (Gujrat), Guwahati (Assam), Kolkata (West Bengal), and Dubai (UAE).